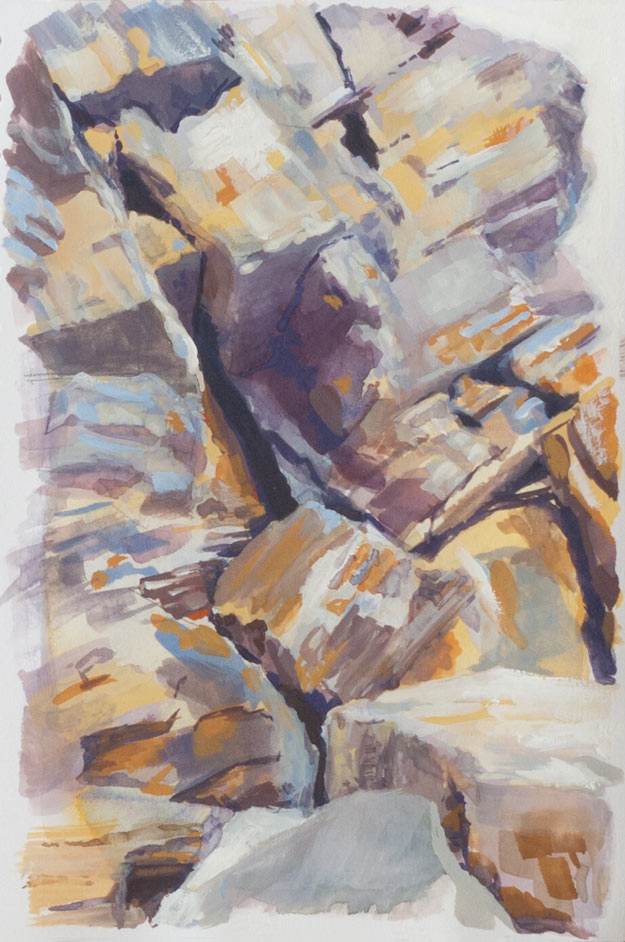 Foxhole Point at the far end of Millook Haven in Cornwall, painted in gouache from a photo.
The colours of the sandstones, shales and slates (I looked it up) in the spectacular geology of Millook Haven are a beautiful mix of purples oranges browns blues and greys. I did attempt some on-location sketches of the rocks, but I envisioned a translucent multilayered watercolour to do it justice. This isn't it, but I had fun with the gouache.
Compared to acrylics there seems to be much more of a colour shift as the gouache dries. It's most noticeable at the extremes: the rich deep dark colours of wet paint can dry with a slight matt sheen and lose some of their vibrancy, and whites tend to fade considerably unless applied thickly. The wetness and consistency of the paint together with how well the brush is loaded affect the covering power and final result.