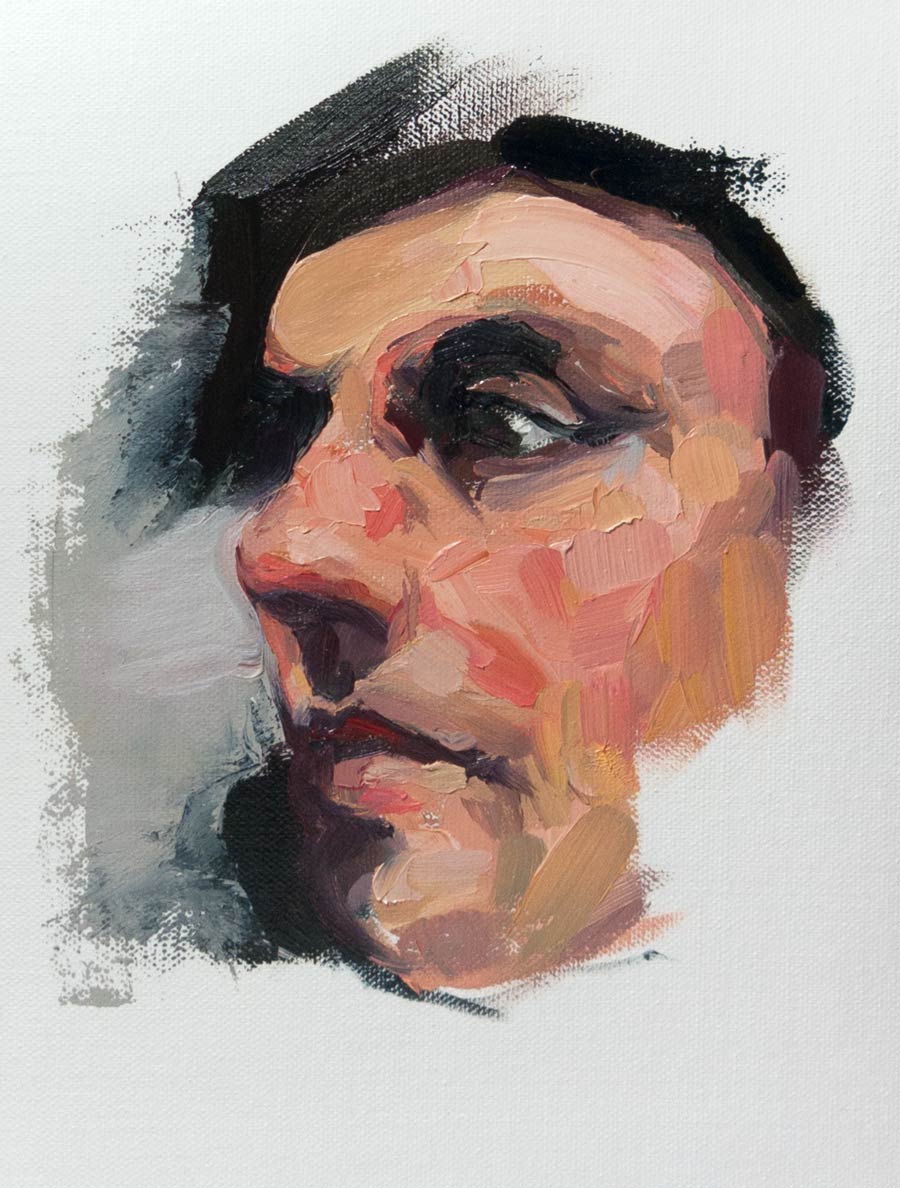 This is a copy in oils of a painting by Felicia Forte which impressed me with the way the image was built up of flat tiles of colour. Copying this style was an exercise in making deliberate strokes with plenty of paint (it was surprising how much paint was needed to make a solid tile) and was a good antidote to my tendency to apply paint thinly and then dab and fuss.
Instead, it ensures I make a decision, mix a colour, load the brush, apply the paint with one stroke. Then leave it. Assess what needs to be done, then repeat for the next stroke.
I think this would apply to any style of painting. The most valuable lesson for me was to not make a mark until I'd made a decision about the very next stroke, which sounds obvious, but it's so easy to just dive in and hope for the best.