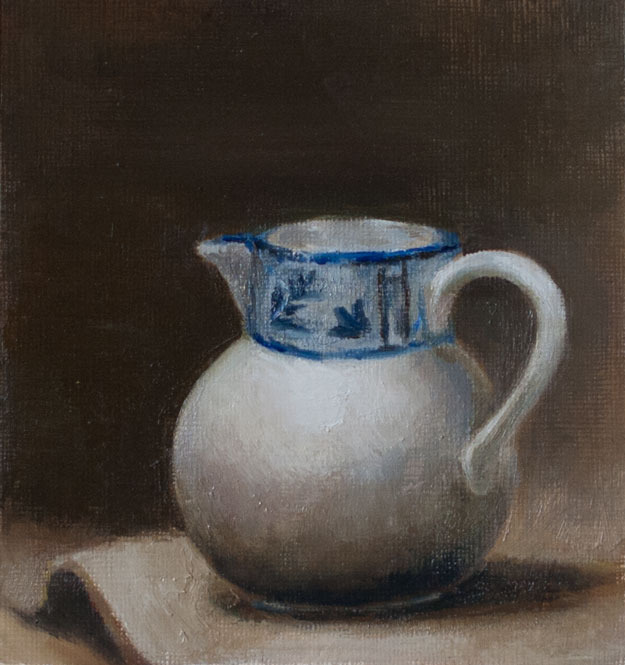 An attempt to copy a painting by Larine Chung, found on Will Kemp's page about choosing a basic colour palette. I was impressed by the effect created by just three colours (ultramarine blue, burnt sienna and titanium white) in Larine Chung's original. I used ultramarine blue, burnt umber, a little azo yellow and titanium white in the Duo Aqua oils.
The handle was the hardest, with the whole three-dimensional appearance being easily thrown off with just a little paint in the wrong place – I still don't think I got the light quite right, and the alignment of the spout and the handle seems wrong. And I haven't captured that beautiful luminous glow of the porcelain in the original.
I used a small fan brush to do some of the blending, and found how easy it is to pollute the darks with lighter paint. See Mark Carder's video on just this problem.