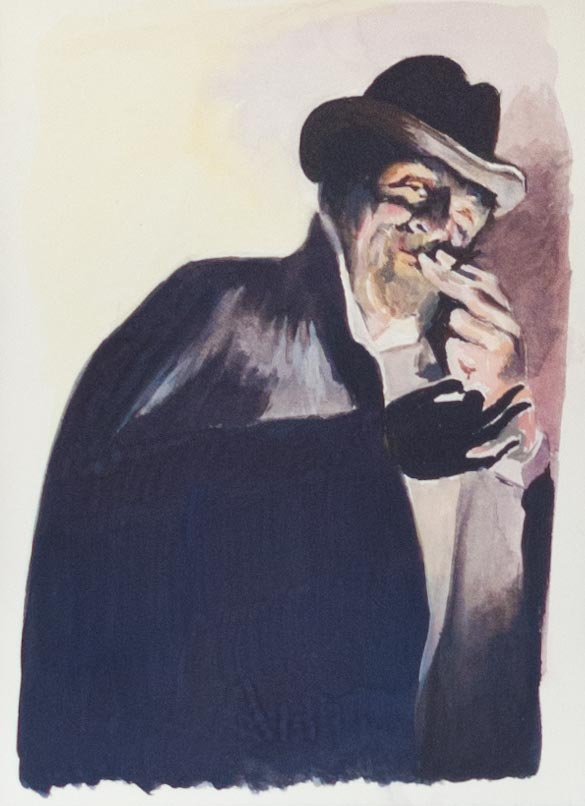 A gouache copy from a poster by Adolfo Hohenstein, inspired by watching Jeff Watts copy the work of master illustrators in his Friday Night Workshop.
In the link above, Jeff Watts gives a three hour demonstration of painting in gouache, full of useful advice. All his demonstrations are well worth watching as they let you look over his shoulder as he works in real time while he discusses his technique and art training in general. Particularly useful in this episode are his thoughts on how the consistency of the gouache paint affects its properties. Thinned down it can be used as a light wash or stain, useful during the initial underpainting. But to take advantage of the unique ability for gouache to reactivate even when fully dried it needs to be applied much thicker, so edges can be softened and colours blended.
It's one thing to make a copy of these illustrations but quite another to come up with the striking graphic design in the first place. This rather sinister figure is enticing us to buy matches.