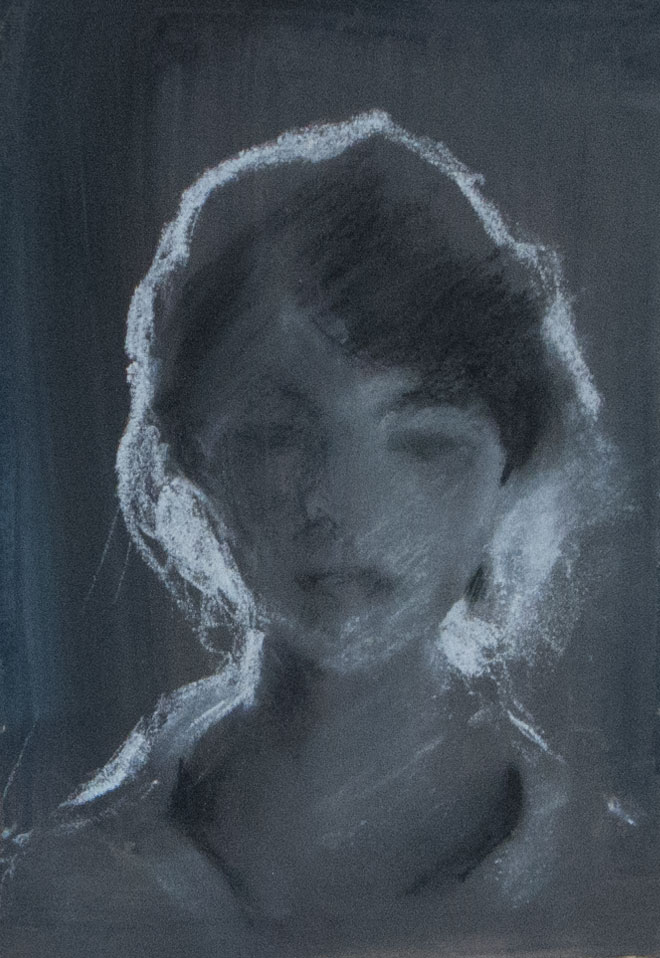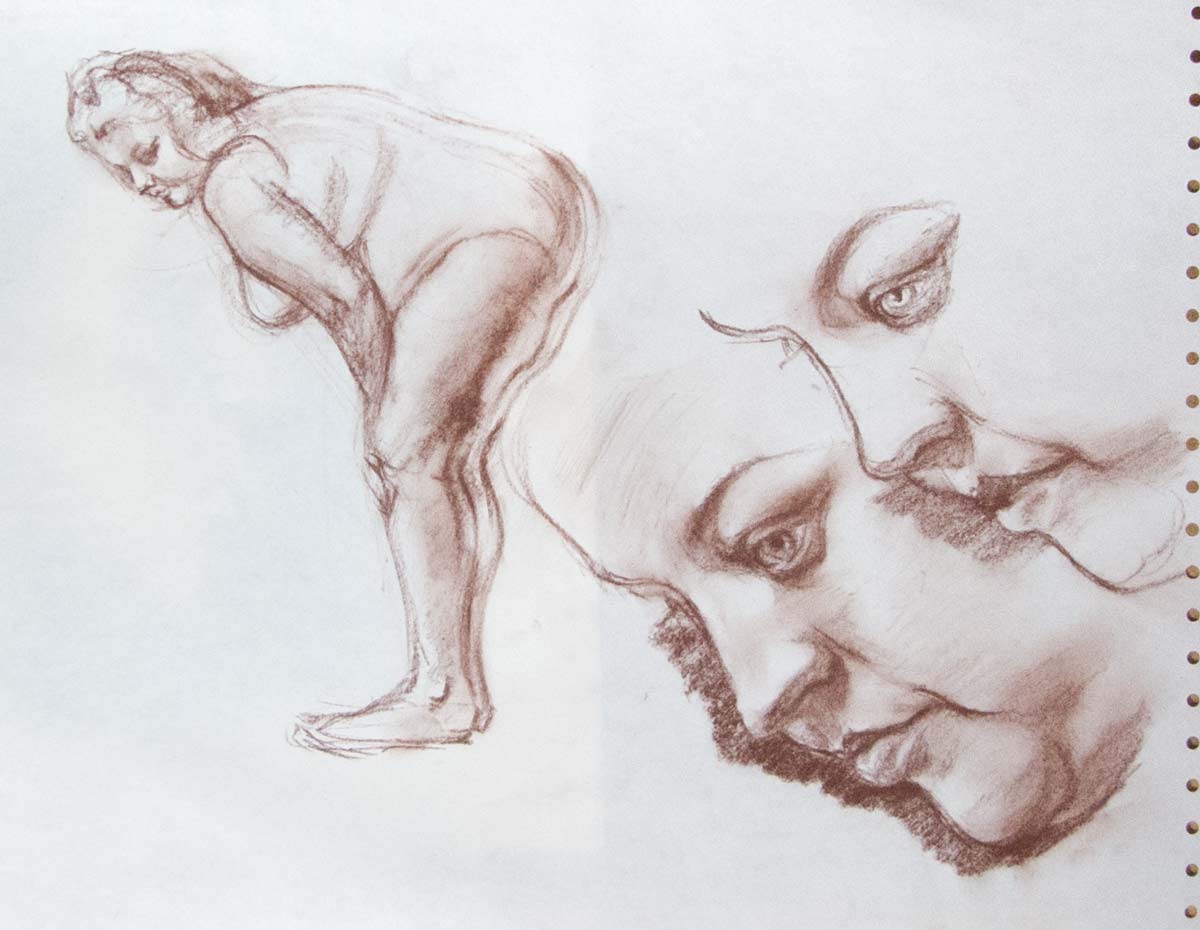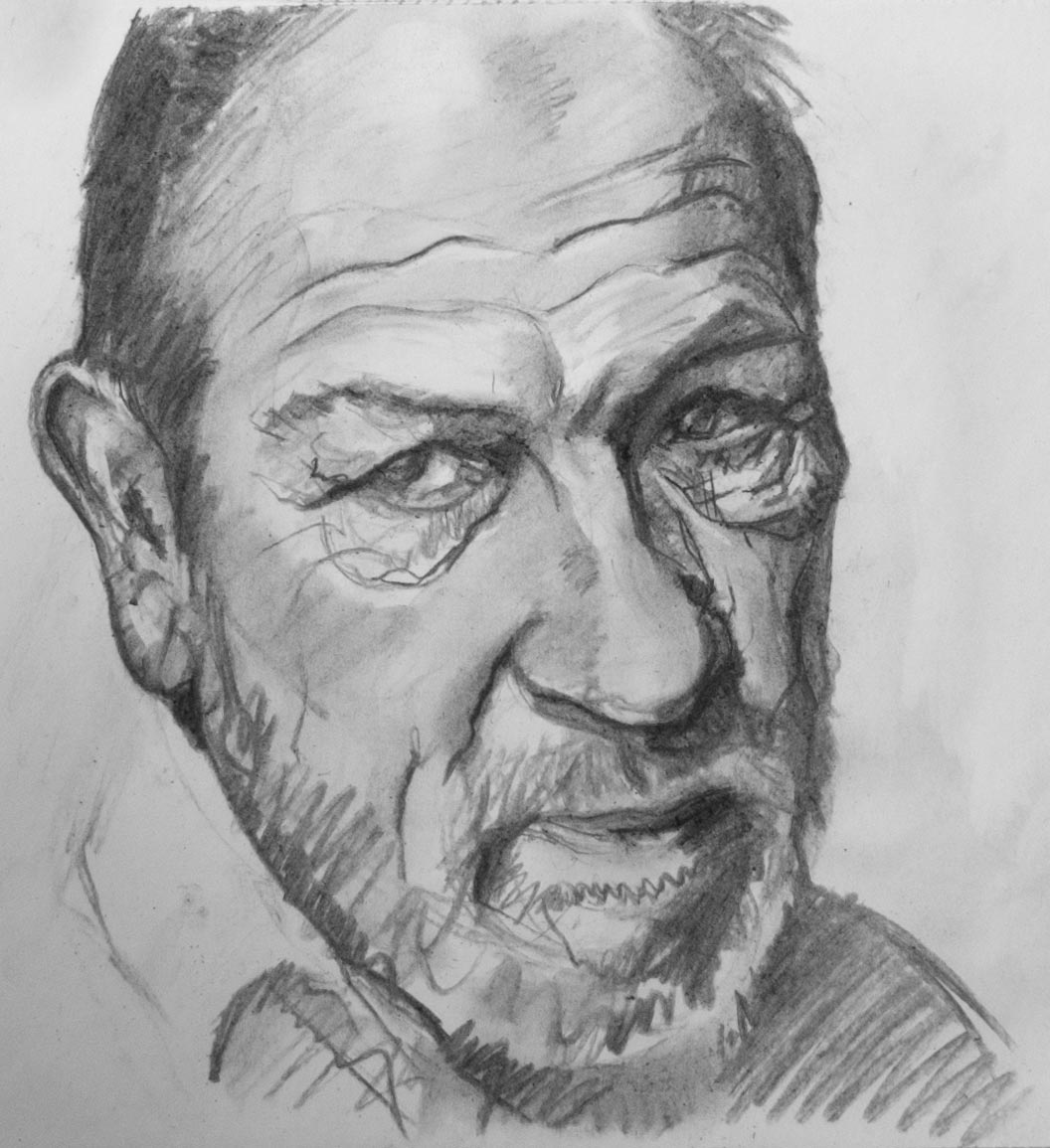 Sometimes it's useful to copy a photo as if it's a Bargue drawing, paying close attention to proportion and accuracy. I found that copying Bargue's schematic drawings makes me more aware of how the contours of the features have distinct directions and angles in relation to one another, and it is useful to look out for these basic shapes when observing the model. For instance, the structures of the eye (including the eyeball) slope backwards when seen in profile, and the stair-step of the mouth has its own distinct pattern of slopes, bulges and overhangs.
At the other extreme is full-on caricature, which is sometimes necessary to get the life and gesture back in to a drawing after too much chasing after accuracy. Court Jones has an excellent series of videos on this subject over at Proko.com.
Another benefit of caricature is that it emphasises the three-dimensional structure of the features, so the final picture becomes a construction of cylinders, blocks and eggs. This is the opposite of flattening what you see into an abstract collection of two-dimensional shapes, like the pieces of a jigsaw. Both these ways of seeing have their advantages, and I find it useful to flip from one method to another as I build up a drawing.
These pictures were made with charcoal or graphite except for the second one which was black and white Conté crayon on a background of gouache. Buried under that grey gouache background is a wiped-out attempt at a gouache portrait where I quickly found out how difficult it is to create smooth blends in that medium. It can be done but it requires some skill. James Gurney talks about it in this post, and has some general advice on using gouache here. Gouache is good for constructing forms from confident, distinct brush strokes. I find it much easier to build up forms with smooth blends and sharp edges using graphite or charcoal, especially when combined with a kneaded eraser.
Photo credits (including some very useful instructional videos):
On Air Video and Croquis Cafe Heads Up
Bradwynn Jones Wake and Draw