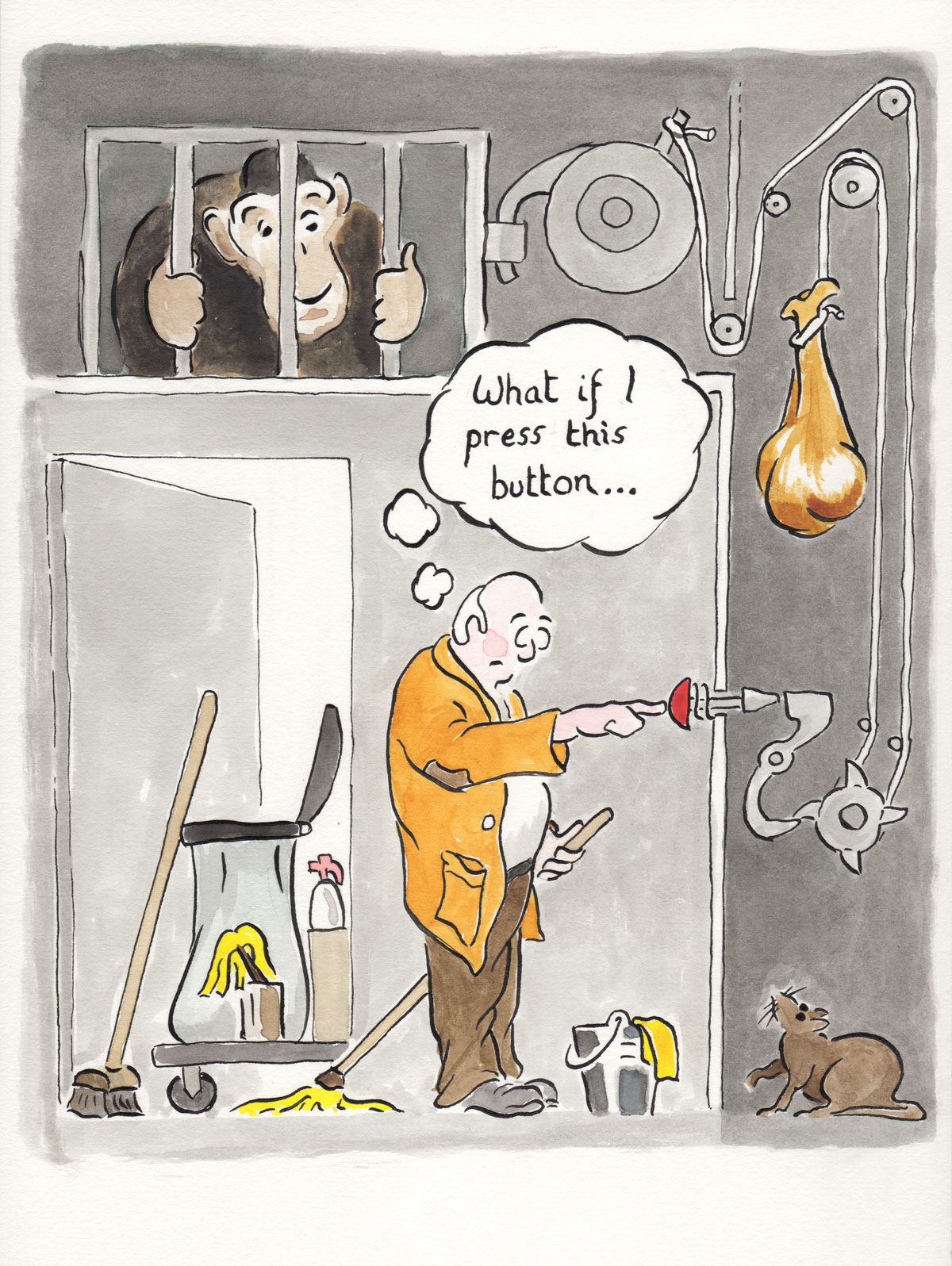 A cartoon made for James Gurney's six word story challenge, using a dip pen and Indian ink, dilute Lexington Gray ink in a waterbrush and watercolour.
It began with lots of pencil doodles of individual items and general layout. The monkey started out as some kind of fish creature, the buckets and mops moved around, and I had to make many adjustments to the Heath Robinson machinery.
It was all really an excuse to get the dip pen out again. The variation in line weight and the blackness of the ink is very satisfying. The index nib ran over the sized heavyweight cartridge paper quite well, and the waterproof Indian ink allows watercolour and ink washes to go on later. The greys were built up with multiple layers of dilute Noodler's Lexington Gray ink (hat-tip to Ed.)
There's no undo button with this kind of drawing, something that I became very aware of the further it progressed.