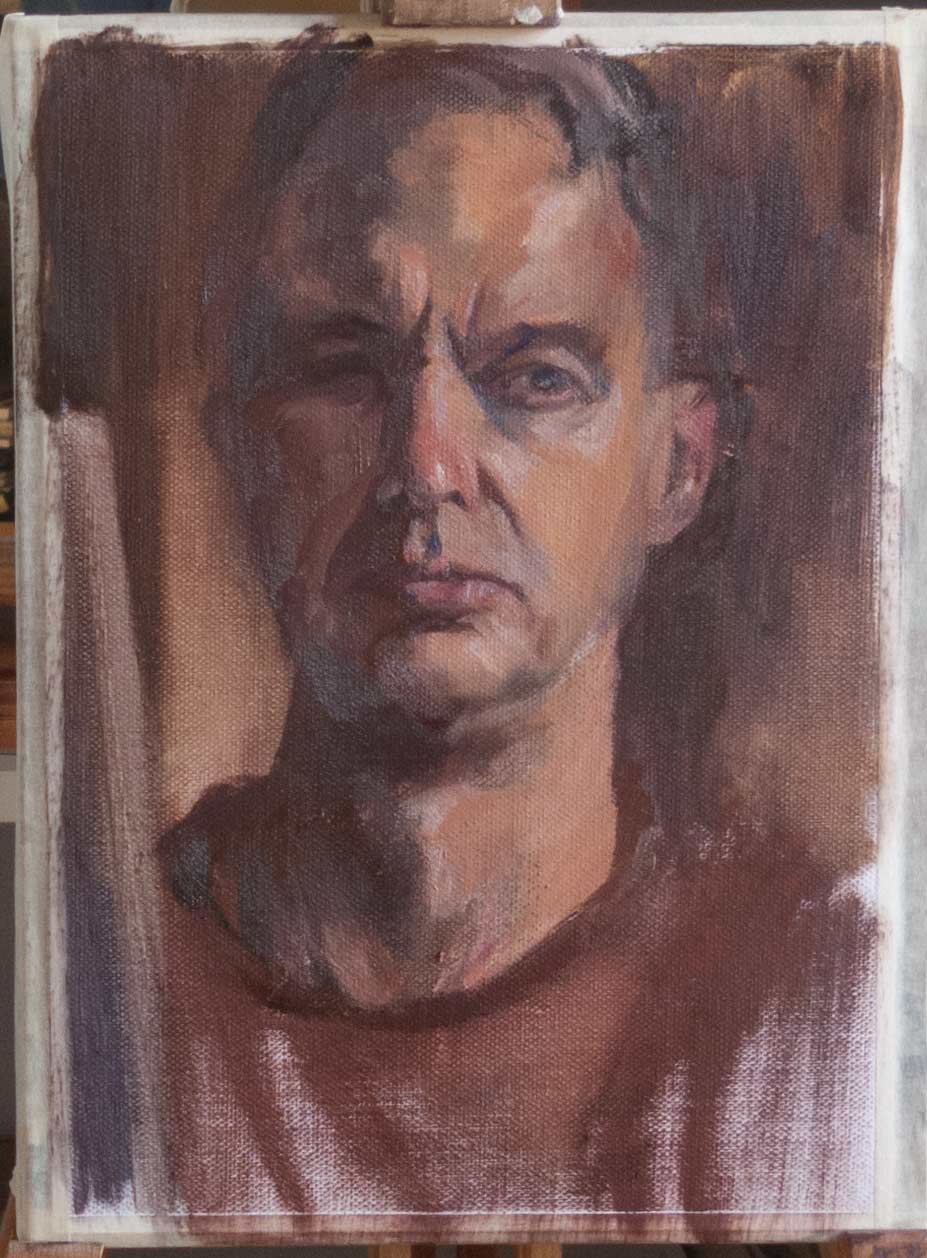 A self portrait is a strangely narcissistic affair, spending all that time looking at your own head, but the benefits are undeniable: the model is always available, and you're drawing from life, not a flat image with all the problems already worked out.
I took the often-heard advice to start with large brushes — a size larger than seems necessary — and then keep using these large sizes as long as possible. Also, I was mindful of not being too worried about destroying part of the painting that had gone well if that's what was needed to repair or progress another part. This was a revelation to me, that oil paint can be reworked and corrected as long as you have the will or the patience. As Terry Miura said: if you found it once, you can find it again. I kept this as a mantra during the times when it all dissolved to mush. That said, I've left it in a state of half finished roughness, knowing that if I built up one area I'd have to revisit the others. And the near-monochrome brown is a bit much. When to stop?
I also need to work out a way to light the canvas as I'm painting. Working with no medium, the raking light on the brush strokes throws off the values, especially on the left side of the face.