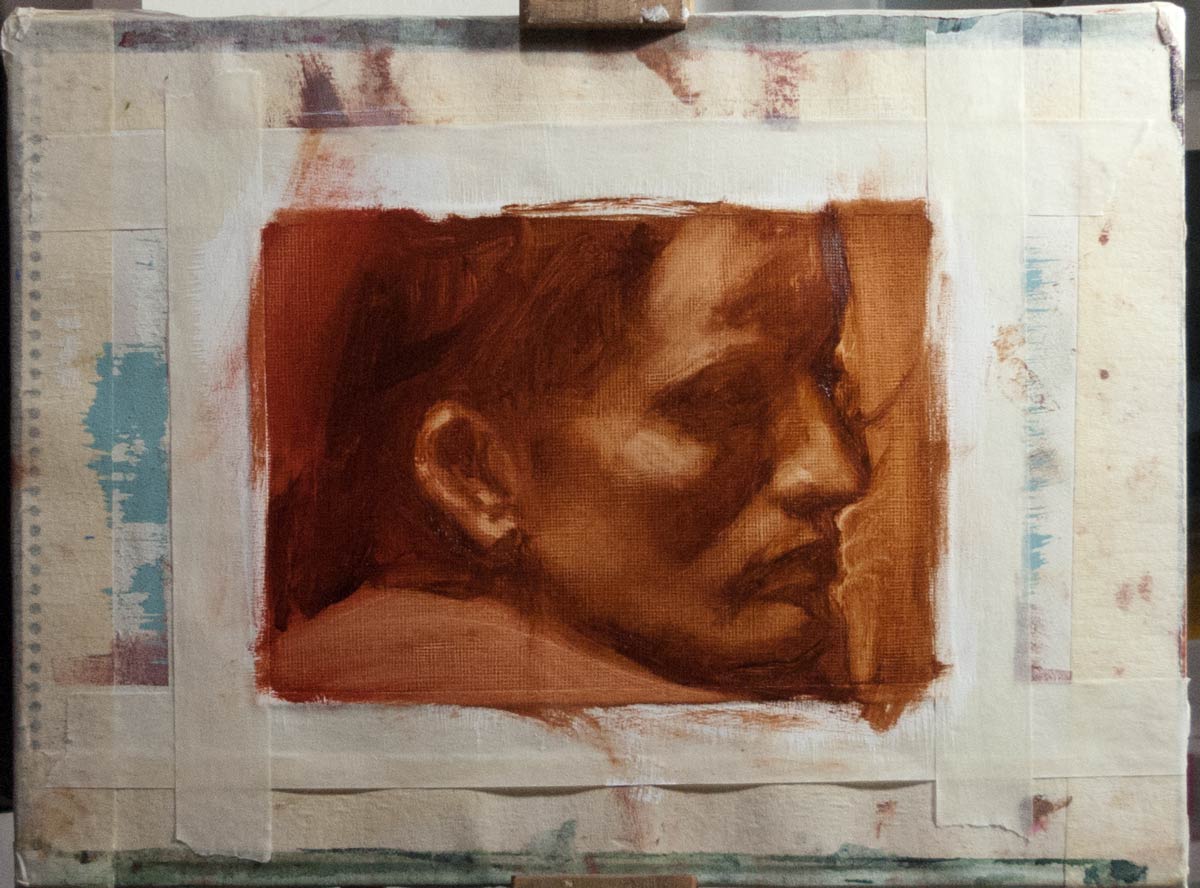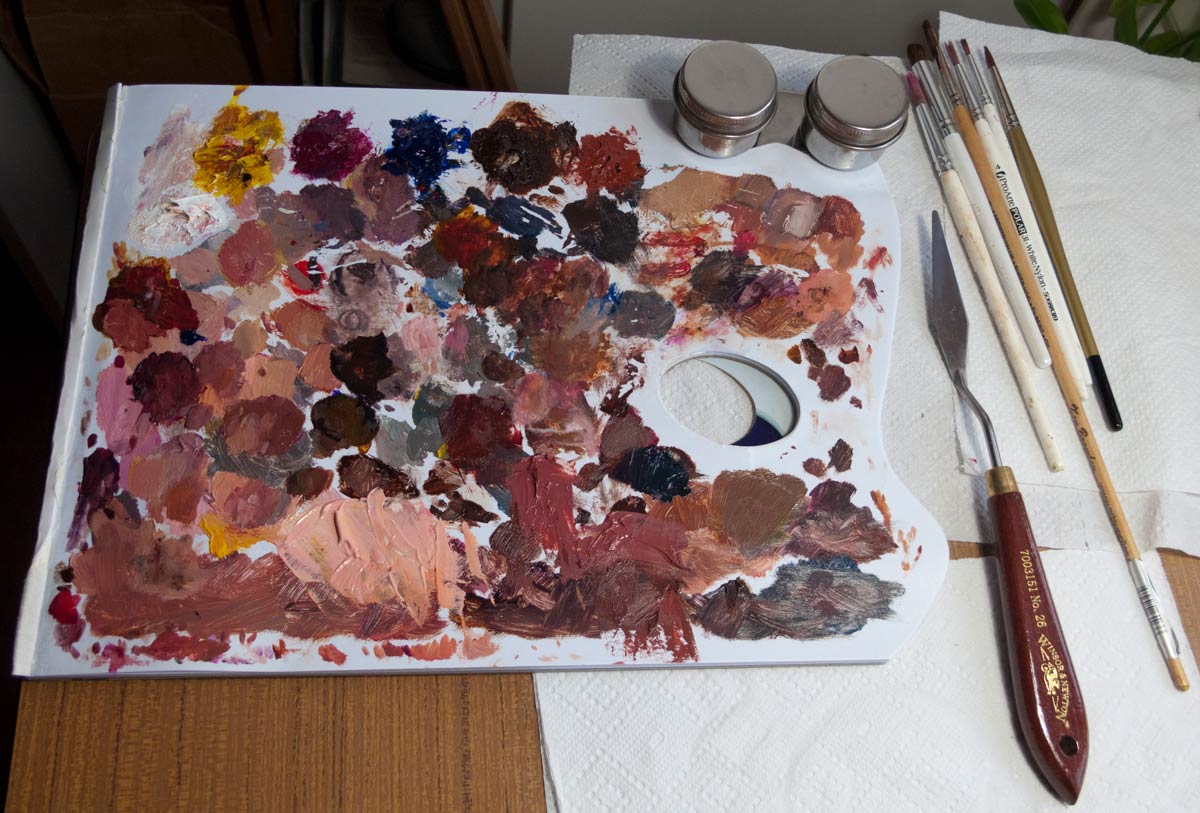 More blending experiments, this time using stand oil as a medium. The portrait is based on a photo by Randall Hobbet.
Stand oil has the consistency of honey, but can be thinned with a little odourless mineral spirits. (I used Gamsol.) Besides helping to make smooth, fluid transitions, the stand oil levels out any brush strokes, making it easier to judge the colours. (See Mark Carder's demonstration of the advantages of levelling paint.) It dries with a glossy finish which can make these paper sketches look patchy. A layer of varnish would even this out.
I made the underpainting with thinned-down burnt umber, then used the wipe-out method to remove areas of tone with a rag. This quickly builds up the basic light-dark structure of the painting without any initial drawing.
It was also a chance to try out a tear-off paper palette, which is basically a pad of white greaseproof paper. Clipping the medium holder on one end and putting a loop of masking tape underneath the other end helped to stop the palette sliding around on the table top. (It does have a thumbhole, but I'm waiting for my beret and smock to arrive before I try that.) A piece of cling film taken from junk mail wrapping kept the main blobs of paint workable for a couple of days.
As for the portrait itself, I was trying to make the finish as tight as I could make it, just to see how it would look. I had trouble with the perspective on the mouth and chin—I've got a tendency to draw this area out of proportion, with the jaw jutting out rather than curving back in. It's one of those recurrent drawing errors which I need to be aware of, like my tendency when drawing figures to draw everything progressively larger as I work down from the head, resulting in pyramid people with large feet and small heads. This is where a second pair of eyes is helpful, to point out my blind spots.