A work in progress, experimenting with techniques:
Flying skull death head snapped in the chapel behind Dyrham Park manor house, drawn with pencil (a nicely soft 0.7mm Pentel Ain Stein 2B, if you're getting geeky), then scanned and printed (left), the back covered in 6B pencil then drawn over with a ballpoint pen to trace the outline onto another page (middle). The traced outline was then shaded with a dip pen with a mix of Winsor & Newton canary yellow and sunshine yellow. Took this pic as the next stage was to attempt some stippling with a darker ink, which would probably turn it to mush.
In some ways the cartoony one on the left probably looks the best of the three, even though that was just used for transfer. Ho hum.
The composition lacks some punch. More contrast needed, perhaps.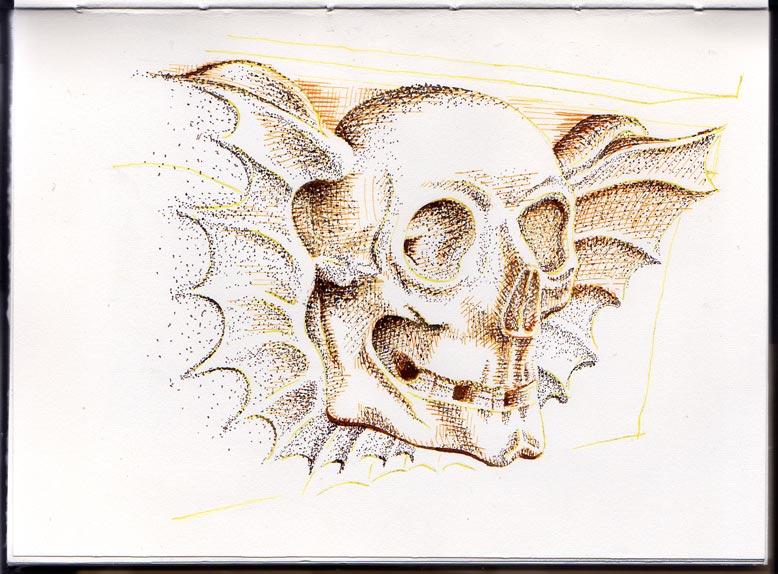 Mr Skullington has now been stippled. There's a strange effect where the stipple seems to follow the lines of the underlying yellow/orange crosshatch even though I was doing it randomly. Maybe it's something to do with the dried ink being slightly raised and attracting the newly-laid ink.
Still not enough oomph, somehow.  I was hoping it would be more Leonardo's notebook.