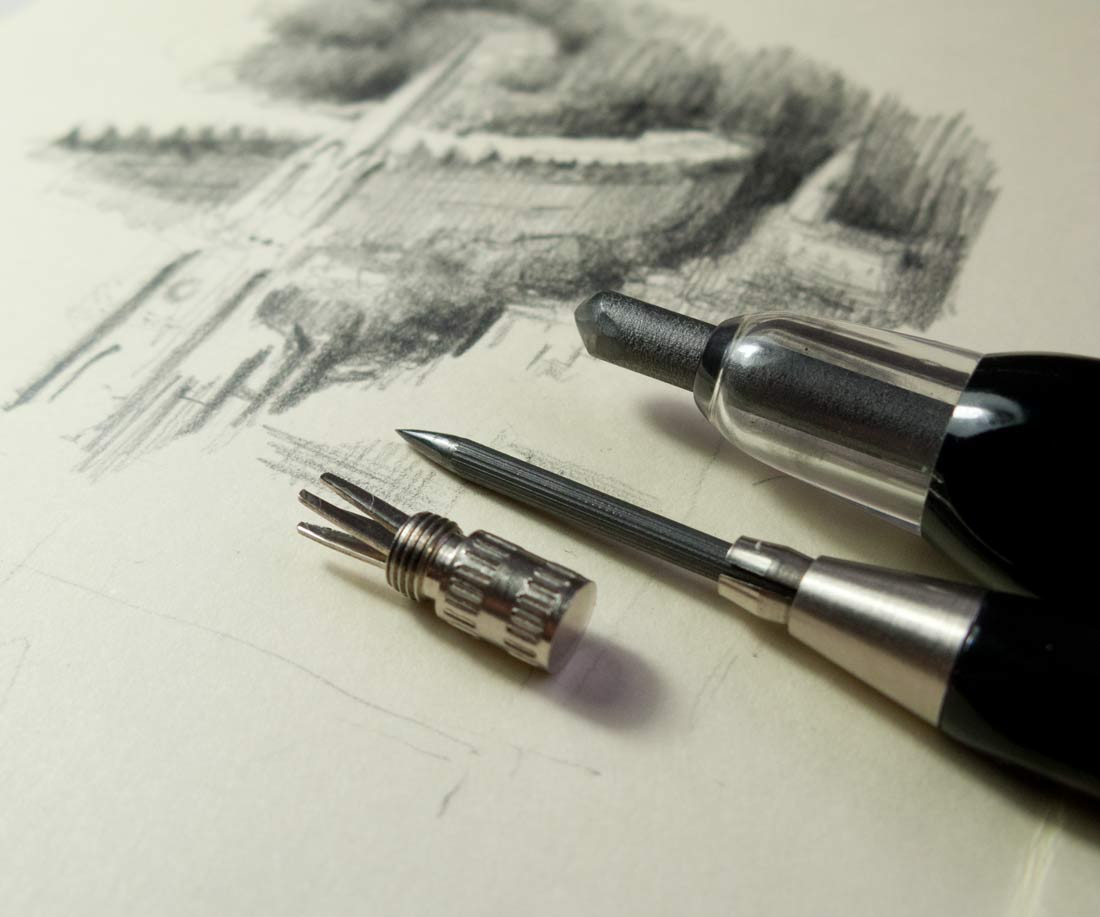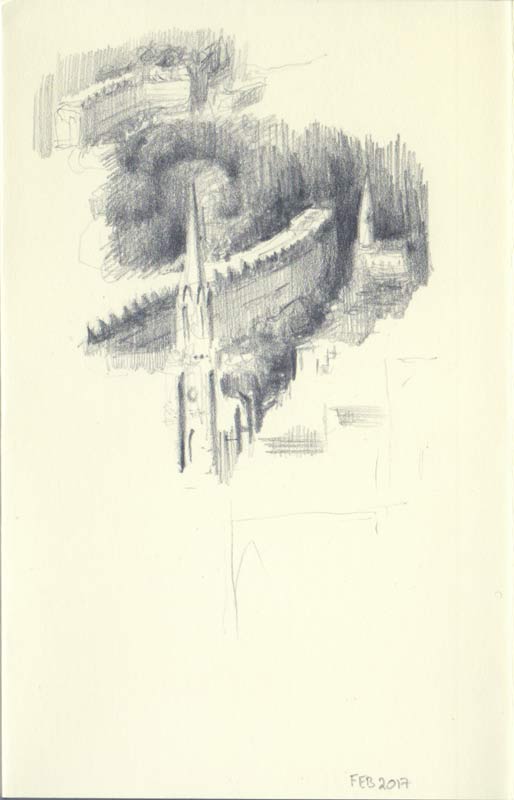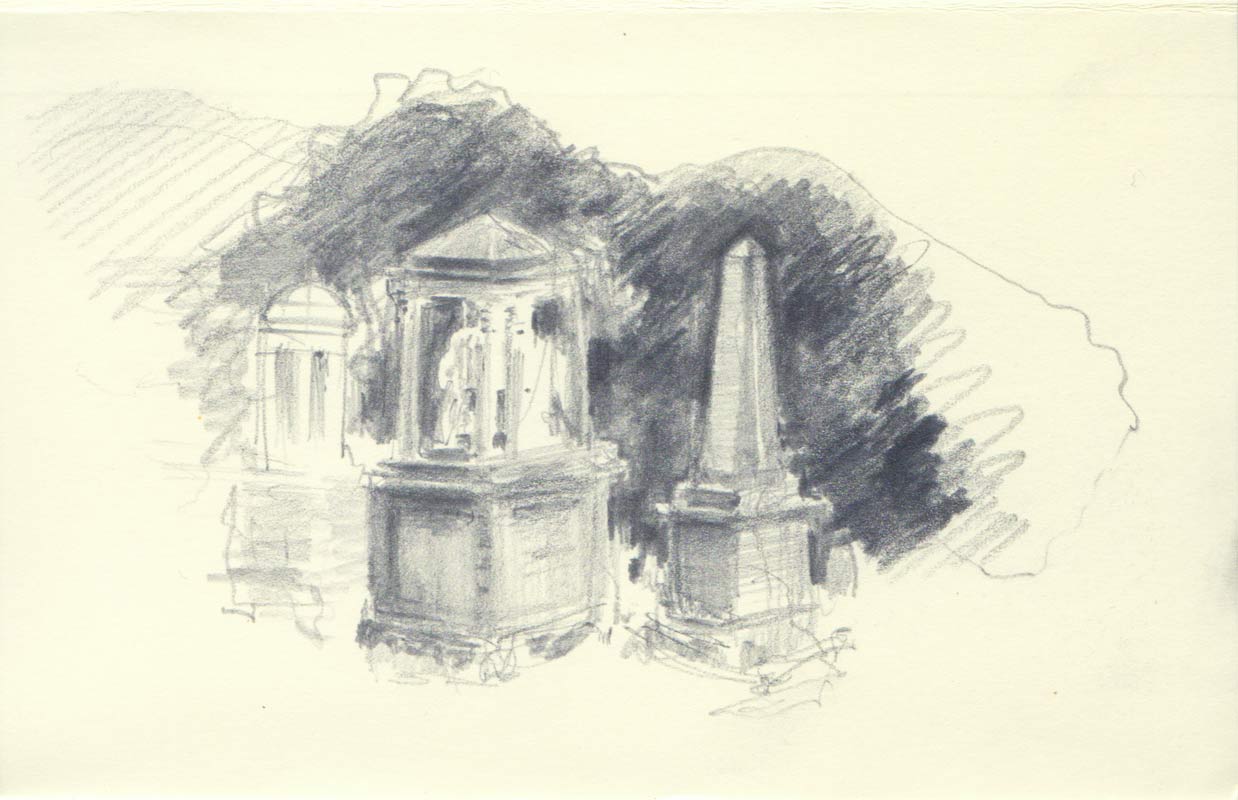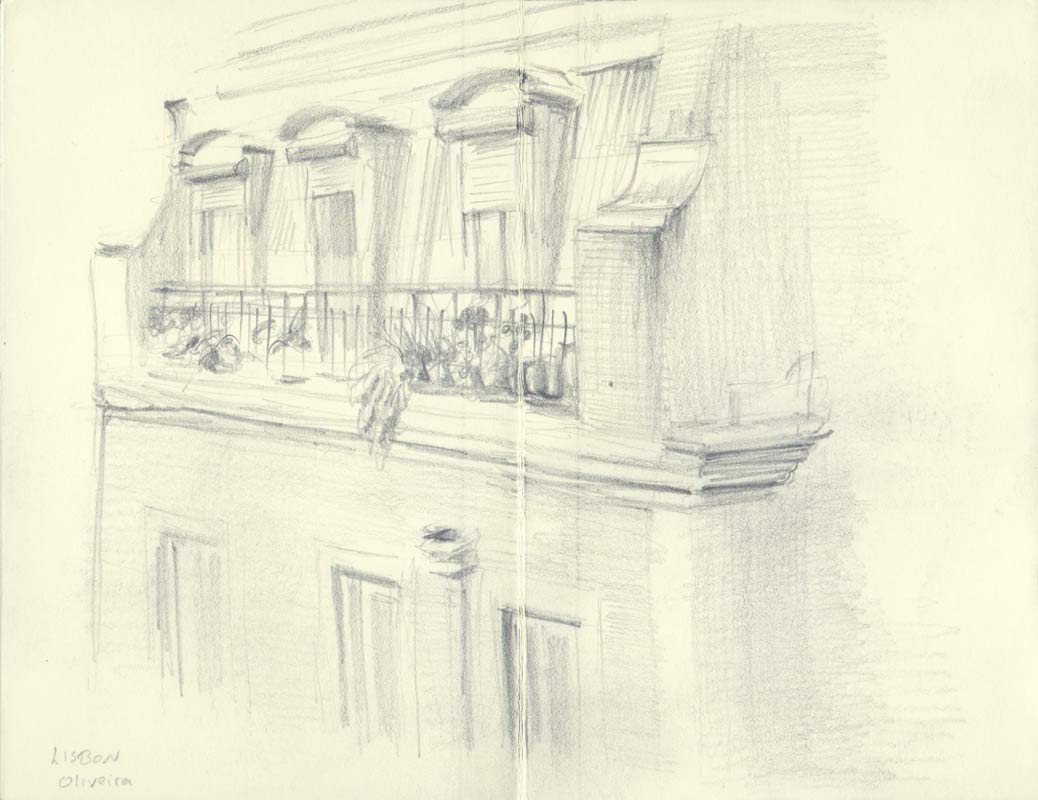 I'm always impressed how different materials make for different types of drawing. With a large mop brush in your hand, you're not going to make a delicate mark. A sharp pencil on silky, hard paper tends to lead to delicate lines and more detail, with smooth tones from teasing the graphite around.
This is perhaps why I haven't been attracted to making digital artwork, despite its many advantages. A plastic stylus on a graphics tablet lacks the tactile joy of feeling the paint crush under the bristles or of a dip pen gliding over plate illustration board.
I keep this small concertina sketchbook in my bag for sketching when out and about. It's a Moleskine, but only cost £1 in a charity shop. It has one long continuous sheet of folded paper, ideal for panoramas, and it has the advantage that the facing pages fold flat. The paper is more like thin card and feels wonderfully smooth under a pencil. My favourite weapon of choice is a clutch pencil with a 2B lead, but a thick, buttery Croquis 6B retractable pencil allows for more expressive lines and can take the graphite as dark as it will go.
The image immediately above can be scrolled left to right. It's a cheat really as the pages aren't in the correct order and I've rotated the horizontal ones, but you get the idea.