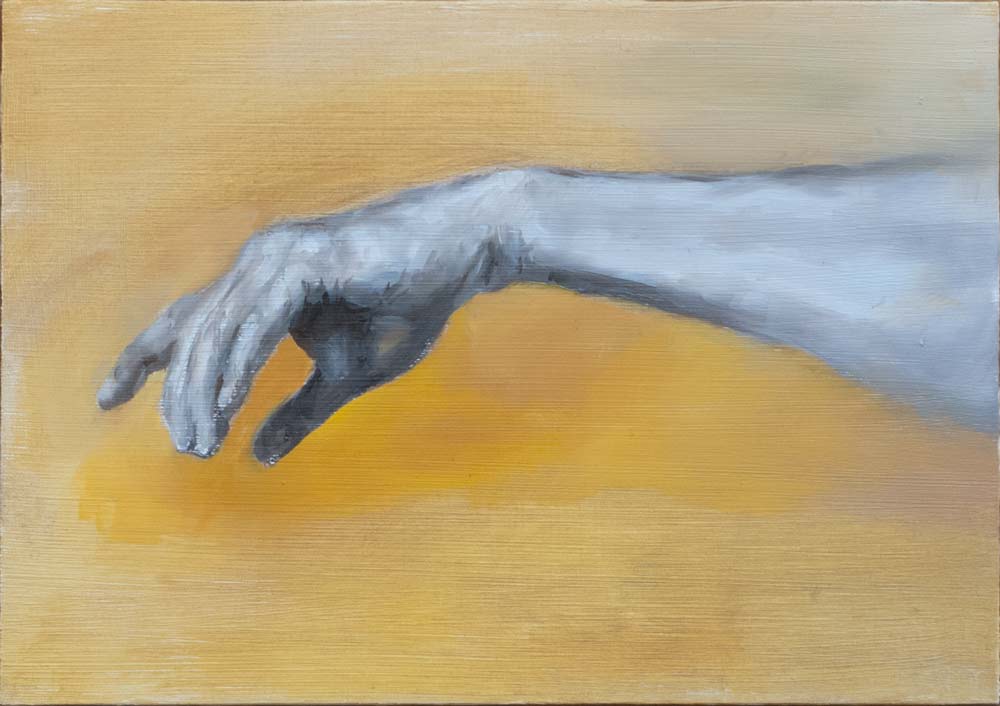 More experiments with aluminium composite panels, this time on the smaller A5 size. I wanted to see how a vine charcoal pencil would behave on the acrylic gesso surface. Sometimes it's useful to draw using the precision of a sharp point. And sometimes it's easier to draw with a pencil grip rather than holding a brush that can only be moved over the surface in certain ways. The question is how to transform that drawing in to a layer of oil paint.
Many people draw directly on canvas then use a spray fixative. Cesar Santos uses this method but has warned against using too much fixative as it creates a weak paint layer.
I found the charcoal draws quite well (albeit with a line tone effect due to the brush strokes in the gesso) and can be lifted off with a kneaded eraser. The paint can be applied directly over the charcoal, but to avoid the whole thing turning into a grey mess it's necessary to work on only one area of tone at a time and to make sure those values are matched before moving on to the next area.
It's a bit laborious to do it this way (without the fixative) so I'll probably stick to using a transfer drawing for any precision areas or to get the overall composition placed correctly. After that, I'll use a block-in with a brush directly on the canvas, or a wipe-out method for a more tonal drawing. But drawing in charcoal is so much fun, and this alone will make for a more dynamic picture.